The Complete Online Business Cash Machine [COBCAM]
What Will You Learn?
How to start up a 7-9 figure Online Business with just an internet connection from anywhere in the world even if you have never used the internet
Course Content
Module 1: COBCAM Starter
Get Started

Course Planner Sequence

First Task

First Task Review
Module 2: Personal Developement & Growth Hack
Module 3: My story
Module 4: Business Core and Growth
Module 5: E-commerce
Module 5: Web Design Setup
Infromation Marketing Business Model
Sales & Marketing [Coming Soon]
Affiliate Marketing Launchpad
Student Ratings & Reviews
I\'m really learning a lot from this course and my life is taking a better turn
I guess the tutor here should maybe find a way to let his audience to refocus their mindset about this online money making.Let the audience know that they\'re not just diving into a sea of money just to come out shortly with their bags full and well-nourished bank accounts, rather they should focus on building their audience on social media,grow in knowledge of their products and focus mainly on providing products of great value. Am a newbie on affiliate marketing and I think I know better now. Omo, it\'s not easy o.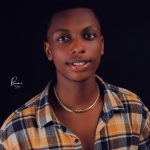 1 month ago
I felt relived in seeing my self to the road to financial freedom.